Article
The advantages and disadvantages of electric vehicles
Electric vehicles (EVs) are rapidly increasing in popularity, but what are the pros and cons of owning and using one? This guide outlines what you need to know.
With climate change a major concern, there has been rapid growth in the ownership of EVs in the UK.
As of December 2022, there were more than 660,000 battery-electric vehicles (BEVs) with the 265,000 BEVs registered that year representing a 40% rise on 2021.
In addition, BEVs have a market share of 32.9% of all new car registrations.
There are undoubtedly many benefits to using an EV but there are downsides too. See below for some advantages and disadvantages.
Advantages of electric vehicles
No direct emissions
As fully electric cars run on electricity, they do not emit any direct exhaust pipe emissions which are a major contributor to climate change.
Lower running costs
It is generally cheaper to run EVs compared to non-electric cars. A 2022 study by Auto Trader found that motorists could save £1,300 using an electric car.
EVs don't require fuel and although you do need to recharge them, it is still usually cheaper, even during the energy crisis. According to an article in The Times on 21st January 2023, using a public rapid charger (23-99kW) at January's average price per kWh cost £36, or £38.29 with an ultra-rapid charger (100-350kW). In contrast, filling an average 55 litre fuel tank cost £82.50.
There are ways to reduce the costs of EVs even further. Home charging is cheaper than public charge points and if you live in or rent a flat, you can consider claiming the Government electric vehicle chargepoint grant. This grant allows you to claim either £350 or 75% off the cost of buying and installing a socket, whichever amount is lower. In addition, some public charging points are free to use.
EVs generally have lower maintenance costs than traditional cars due to having very few moving parts and no need to carry out actions such as changing oil.
'Clean air zones' are being introduced across the UK as part of efforts to reduce carbon emissions. Polluting vehicles need to pay a charge but ultra low emission vehicles are exempt.
Zero emission vehicles are also eligible for a 100% discount on the London Congestion Charge until 24th December 2025. An application will need to be made in order to obtain this along with a registration fee of £10 per vehicle.
Tax incentives
There are currently various tax advantages to using EVs including a much lower benefit-in-kind (BIK) rate for electric company cars compared to petrol vehicles.
The percentage for electric cars is fixed at 2% until 2024-25. As announced in the Government's 2022 Autumn Statement, it will then increase by 1% each year until 2027-28 when it will be a maximum 5%. This is still a much lower BIK rate than for petrol, diesel and hybrid cars. For vehicles with the highest emissions, the rate is currently 37%. For confirmation of the current rates see the HMRC rates.
Electric car drivers currently don't have to pay vehicle excise duty (also known as road tax), although from April 2025 they will have to pay it in the same way as petrol and diesel vehicle owners.
There are more details about the tax benefits of electric vehicles in this guide.
Disadvantages of electric vehicles
Higher upfront cost
Although electric cars are generally cheaper to run than non-electric vehicles, they are usually more expensive to purchase in the first place.
According to personal finance website NimbleFins, the average cost of an electric car in the UK is around £50,000. Luxury EVs, from brands such as Porsche, Tesla and Mercedes, are an average of £77,000, while non-luxury EVs cost around £33,000.
It should be noted that there are Government grants available for some plug-in vehicles which will lower the cost for some drivers. In this instance the seller will include a discount in the cost rather than an application being made.
Access to charging points
The number of available public recharging points for EVs is increasing all the time but it can still be tricky to find one in several areas. Critics have described it as a "postcode lottery".
The Government aims to install 300,000 new charging devices by 2030. The latest figures show that as of 1st January 2023, there were 37,055 public electric vehicle charging devices in the UK, an increase of 31% on the year before.
However, one third of all devices are located in London with 131 charging points per 100,000 people. This is in sharp contrast to Northern Ireland where the figure is just 19 per 100,000 people.
There is also a regional difference when it comes to the cost of using charging devices. Research commissioned by British Gas showed that drivers in the south of England are being charged over a quarter more than those in the north to top-up their electric cars using the cheapest council owned chargers.
Time taken to charge
To refuel a petrol car generally takes a few minutes but recharging a battery for electric cars can be much longer.
It can take anything from 20 minutes to 48 hours to charge an EV battery. This is something you'll need to factor in when planning a journey.
Battery range
The distance you can travel with one charge in an electric car depends on the battery. Although some top of the range models have a range of over 300 miles, others last for under 150 miles which means they are likely to not be suitable for long distance travel.
Reduction in Government benefits
Although EVs are increasing in popularity, Government incentives linked to owning one have begun to reduce or change over recent years.
Examples include electric car drivers being subject to road tax from April 2025, the Government closing its plug-in grant scheme in June 2022 and funding for homeowners living in "single-unit" properties which ended in March 2022.
Environmental impact
EVs are not totally pollution free when taking into account what it takes to produce the vehicles in the first place.
Lithium-ion batteries used for electric cars involve the mining and transportation of cobalt and lithium which causes greenhouse gas emissions.
One study claimed that the CO2 emissions from electric car production are 59% higher than the production of Internal combustion engine vehicles (ICEVs).
The UK Government has sought to debunk the argument that building an EV generates more greenhouse gas emissions than it saves by citing research commissioned by the Department for Transport which claimed that a new battery-electric car has a third of the lifetime greenhouse gas emissions of an equivalent new petrol car, even when taking into account battery production and disposal.
Need more help?
We love working with self-employed professionals and independent business owners and if you are not receiving the service and support you deserve from your accountant then please talk to us on 0800 0523 555 or use our online enquiry form.
Date published 16 Feb 2023
This article is intended to inform rather than advise and is based on legislation and practice at the time. Taxpayer's circumstances do vary and if you feel that the information provided is beneficial it is important that you contact us before implementation. If you take, or do not take action as a result of reading this article, before receiving our written endorsement, we will accept no responsibility for any financial loss incurred.
Choose the right accounting firm for you
Running your own business can be challenging so why not let TaxAssist Accountants manage your tax, accounting, bookkeeping and payroll needs? If you are not receiving the service you deserve from your accountant, then perhaps it's time to make the switch?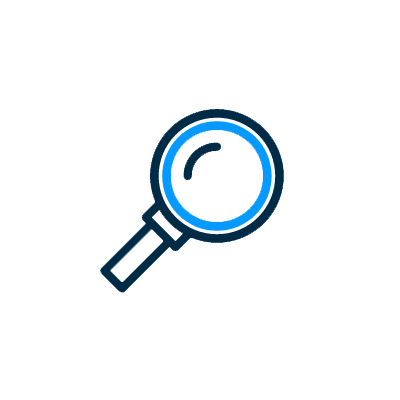 We specialise in supporting independent businesses and work with 80,684 clients. Each TaxAssist Accountant runs their own business, and are passionate about supporting you.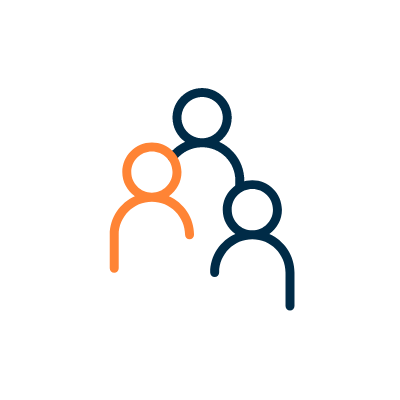 We enjoy talking to business owners and self-employed professionals who are looking to get the most out of their accountant. You can visit us at any of our 409 locations, meet with us online through video call software, or talk to us by telephone.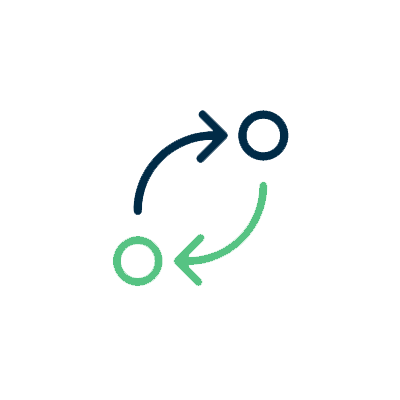 Changing accountants is easier than you might think. There are no tax implications and you can switch at any time in the year and our team will guide you through the process for a smooth transition.
See how TaxAssist Accountants can help you with a free, no obligation consultation