Click here to see all our current vacancies
The world of accountancy is constantly changing and clients want real time information on how their businesses are operating and where improvements can be made. At TaxAssist Accountants, we aim to be market leaders in providing these insights to small businesses through being proactive and utilising technologies to achieve these goals.
We are looking for people who want to work with modern technology and who can build relationships with clients to help them see how this will help their business operate efficiently and effectively. Most of our people working in a TaxAssist practice will get real experience across all business types and industries which many accounting firms cannot offer.
Ideal candidates will work well on their own initiative, will thrive when faced with new challenges, will be forward-thinking, and embrace technology and how it changes what we do.
Our Staff Stories
Staff from across the UK share their experience of working within the TaxAssist Accountants network:
Gracie Bellis, Office Administrator, Queensferry
Gracie Bellis joined franchisee Gary Jacks' team in Queensferry in 2020 after hearing about the vacancy from a recruitment website. Here she explains about how her career has progressed and why she loves working for TaxAssist.
How has your job evolved since you joined TaxAssist Queensferry?
"I originally started at TaxAssist in 2020, and have since completed my Level 3 Administration Apprenticeship. My job has expanded massively since I started working at the Queensferry shop. I have taken on bigger responsibilities and get to work with a great team of people. I have even branched out into the world of marketing, which has become part of my role. I am still the office administrator, but no longer an apprentice!"
How has your practice owner helped your career progress?
"Gary has helped with my career progress by supporting me to complete my apprenticeship and he has also been providing me with help to further my career by giving me access to training sessions and video tutorials. I have since gone on to study for my degree in Business Management."
What do you like most about your job?
"My favourite part of my job is being able to speak to new people every day. No two days are the same at TaxAssist, and I get to speak with people from all different lines of work and experience. As a result, I have got to know some familiar friendly faces within the offices."
Maria Rodriguez, Office Manager, High Wycombe and Beaconsfield
Maria Rodriguez has been working for franchisee Mike Melling at TaxAssist Accountants High Wycombe and Beaconsfield since August 2016. Here she explains about how her career has progressed and why she loves working for TaxAssist.
How has your career progressed with the help of TaxAssist?
"Since the day of my job interview with Mike Melling, my career seems to have moved at the speed of light! During my job interview for a bookkeeper role in the High Wycombe office, Mike made me feel welcome and gave me an overview of how the team worked, and explained the possibility of progression within the company and the courses available from the TaxAssist Training Academy.
Within two weeks of starting, I was promoted to Manager, Bookkeeping & Digital partnerships, as Mike was impressed by my skills.
With the help of my colleagues, from August 2016 until December 2019, we built the client portfolio in High Wycombe and exceeded the forecast growth. Pleased with this success, Mike asked me if I would like to have my own office in Beaconsfield as a Client Partner and Office Manager.
The launch of the new shop was affected by the pandemic but by August 2020, I started working there with Oliver Marks our new AAT apprentice and haven't looked back since!"
How has TaxAssist Accountants helped your career progress?
"Throughout my seven years, I have done several courses at the Support Centre, and successfully completed seven ACCA exams. I now only have two exams left to become fully ACCA qualified. During this time Mike has helped and encouraged every step of the way, financially and by allowing me to take time off to prepare for the exams."
What do you like most about your job?
"I love being in direct contact with clients and being able to help them. I feel proud that we are not the stereotypical accountancy firm with loads of paper on their desk, crunching numbers all day with no contact with their clients. I spend most of my day on the phone to clients which they really appreciate."
Sophie Montgomery, Business Manager & Senior Accountant, Queensferry
Sophie Montgomery has been working for practice owner Gary Jacks at TaxAssist Accountants Queensferry since 2011. Here she explains about what attracted her to become part of the TaxAssist family, how her career has progressed and why she loves working for us.
What attracted you to join TaxAssist Accountants?
"I started working at TaxAssist just after completing my AAT qualifications with another firm in 2011 and at that time, I was considering a change in career after experiencing a difficult working environment and not much support. I decided to give accountancy another chance, thinking it may be different in a new firm and after meeting my new boss, I was convinced it would be different! The shop front set up and the fact that we are encouraged to have good working relationships with clients, makes perfect sense to me and fits in with my personable personality – if I am completing the work, then I should be the one to talk the client through it.
How has TaxAssist Accountants helped your career progress?
"I began my career at TaxAssist as newly qualified accountant with the AAT 12 years ago. In that time, I have gained valuable experience dealing with clients directly, learning about their businesses and consistently improving my own skill set. My job role now has changed significantly since I started and regular communication with my boss Gary alongside working towards milestone targets, has resulted in me now managing the business on his behalf."
What do you like most about your job?
"I feel like the support I received from Gary and the Support Centre in Norwich, as well as all the additional materials and resources, have allowed for me to reach my potential and provided me with an opportunity that I wouldn't find elsewhere. I look forward to many more years working with my TaxAssist family."
Sian Jones, Apprentice accountant, Queensferry and Chester
Sian Jones joined TaxAssist Accountants as an apprentice in Queensferry and Chester in October 2022. Here she explains why she chose TaxAssist and how her franchisee Gary Jacks is supporting her career get off to a flying start.
How has your job evolved since you started?
"Through my apprenticeship role, I am learning new skills every day. I work with a supportive team and I'm excited to see how I progress in my role over the coming months. I am becoming more familiar with the systems as time goes on and, as my confidence grows, I am being given more responsibilities in my job and a range of different tasks to complete.
How has TaxAssist Accountants nurtured your career?
"I was given an offer to complete an apprenticeship by Gary and I have found being an apprentice is really beneficial as not only am I gaining experience in the routine of a full-time role, I am also studying my AAT qualification. Gaining my AAT will provide all of the practical skills I will need to build my career and fuel the growth in my role. I am very lucky to have such supportive colleagues in the office. Being able to work from different offices has helped me to build relationships with a wide mix of clients from several areas."
Carl Whitehead, Loughborough and Long Eaton
Since joining TaxAssist Accountants as a member of staff for former franchisee Phil Marriott, Carl Whitehead has seen his career blossom, having worked his way up from accounts manager to practice manager before becoming a shareholder, director and practice owner.
Carl started his accountancy career at a chartered accountancy firm, but while the training helped him master the basics, he still felt held back by the firm's resistance to change. Wanting a broader experience of accountancy and tax, he jumped at the opportunity when a vacancy arose at his local TaxAssist Accountants practice.
"Working for Phil proved a fantastic way to build up my knowledge in the running of a practice," explained Carl, who was 27 at the time. "I got a broader experience of accountancy and tax, which allowed me to see and build up a rapport with clients and that's how you progress to senior positions, seeing clients, signing them off and giving them advice."
Fortunately for Carl, Phil was considering his future and his route to exit and had decided he wanted to sell to an established member of staff rather than externally. In 2011 the two shook hands on a deal which saw Carl becoming an equity partner and director of the business.
When the time came for Phil to retire, he was full of praise for his business partner. "My chosen exit route of appointing a business partner has been a great experience...I have been able to see Carl grow in confidence and to take comfort from the knowledge that the business will be in great hands."
After a demanding few years, Carl has decided to take it a bit easier for now, as he concentrates on further embedding his practices in the local communities – not bad going for someone who was running his own practice by 30. Carl Whitehead has two TaxAssist Accountants shops in Long Eaton in Derbyshire and Loughborough in Leicestershire. He looks after 450 clients with the assistance of his team of eight colleagues.
Hannah Campbell - Dalkeith, Leith, Fairmilehead and Musselburgh in Scotland.
Staff member to TaxAssist Accountants practice owner. ​Hannah Campbell joined TaxAssist Accountants in 2014 when she was 24. Here she shares her inspiring journey working her way up from Assistant Practice Manager to Franchisee, operating in Dalkeith, Leith, Fairmilehead and Musselburgh in Scotland, all before the age of 30.
"I heard from a friend about an opportunity at TaxAssist, local to me, who were looking for a Practice Manager. I was initially unsure as I was reluctant to move from Industry into Practice, believing there would be more opportunities for development and progression in Industry. It seemed like this could be a good fit for me and the franchisee Alasdair explained all of the advantages of being part of a franchise including ongoing training opportunities, the technical helpdesk and being part of a large network to learn from, so we had a follow up meeting and I accepted the offer to come and work at TaxAssist.
"I quickly adapted to the role and started getting to know our clients and their businesses, and really enjoyed the variety – no day was the ever the same! I particularly enjoyed learning from Alasdair about how he ran the business.
"Alasdair's goal when he started the business was always to create an asset, in order to fund his retirement, and there had been a casual conversation where I was asked if I might be interested in buying into the business in the future. I said yes, I potentially would be, but that I didn't have that sort of money and couldn't see me being able to raise it.
"In 2015 Alasdair said if I was serious about things then we could start the ball rolling on a management buyout, and so we began the process of speaking to banks, lawyers and tax advisors to see how to go about things.
"When I first joined TaxAssist, people saw the practice as a stepping stone where they could gain experience before moving on to a bigger company. Now, we have a really great team and culture, my staff know there are training and career progression opportunities for them if they work hard, and I am supporting multiple employees through their AAT and ACCA studies.
"For me, being part of a franchise network is the best of both worlds. We are a small business so can relate and empathise with our customers, I get to make my own decisions about the business and yet we are part of this massive network made up of the very supportive franchisor, directors and staff, as well as all of the other franchisees. I love getting ideas and sharing best practices with the other franchisees and being able to help others with any advice I can share.
"After I buy the rest of the business from Alasdair, my next goals will be to get the business to £1m turnover and to open a 5th shop location."
Training & Development
Continuous learning is an essential feature of life at TaxAssist Accountants. Sitting within a small team, but with access to advice and guidance from the central Support Centre, you will receive great exposure to client support queries and on-the-job coaching. We encourage staff to pursue professional qualifications and regular formal training.
TaxAssist takes its commitment to staff development very seriously and can offer a two-year diploma course for senior practice staff designed to nurture management and leadership skills. There are also regular webinars covering business development, accounting, tax and software training days for staff to attend.
A number of franchisees in the network are also recognised as ICAEW accredited trainers, helping to attract and retain talented individuals by offering the ACA qualification.
As part of a network of over 400 offices across the UK, you could join a wider team and will have the opportunity to share in best practice sharing sessions to encourage cross learning. Knowing that happy teams who feel engaged and supported are key to the success of a practice, TaxAssist holds regular staff regional meetings.
Network Wellbeing Service
As a caring franchisor, we recognise that the health and wellbeing of our franchisees and their staff is paramount.
That is why we introduced our Health Assured employee wellbeing service as a free support service to our UK and Irish networks of franchisees, their staff and immediate family members (spouse/ partner and children aged 16-24 years in full-time education, living in the same household).
In addition to the suite of support and advice services available on the Health Assured website, their Life Support unit now includes a Covid-19 section with information tailored to assist during the current situation.
Daren Moore, our Group Chief Executive, said: "I am passionate about mental health and the wellbeing of our people and I am delighted we are providing this to all our staff, franchisees and staff of franchisees in UK and Ireland... nothing more than they all deserve."
Technology
All TaxAssist Accountants have access to a cutting-edge software suite to enable them to run modern and efficient practices. This includes onboarding, practice management, tax and accounts compliance, data capture and, digital bookkeeping. We are not a paper-based business and you won't spend your time stuck in excel for days on end.
We regularly use automation apps, such as Dext, to take the monotonous work away and allow more time to help clients better understand their business finances. As technology continues to develop, so do we, and we ensure that teams have access to expert training on market-leading software.
Join us in three easy steps
1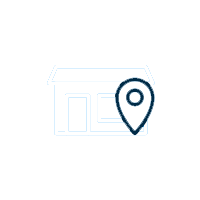 Get in touch
Arrange a free consultation in person or via video with your local accountant. It's an informal chat to get to know you and find out more about the help you are looking for.
2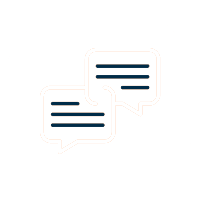 Chat to an expert
We clearly explain the support available to you and are happy to act as business advisors in order to help you grow your business.
3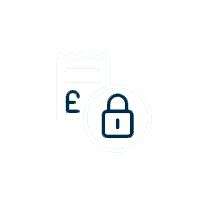 Get a fixed quote
Our fees are fixed and tailored specifically to each individual's needs, so that you only pay for the level of support and services that you require.
Choose the right accounting firm for you
Running your own business can be challenging so why not let TaxAssist Accountants manage your tax, accounting, bookkeeping and payroll needs? If you are not receiving the service you deserve from your accountant, then perhaps it's time to make the switch?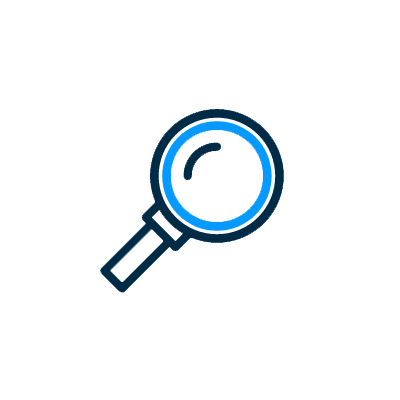 We specialise in supporting independent businesses and work with 80,684 clients. Each TaxAssist Accountant runs their own business, and are passionate about supporting you.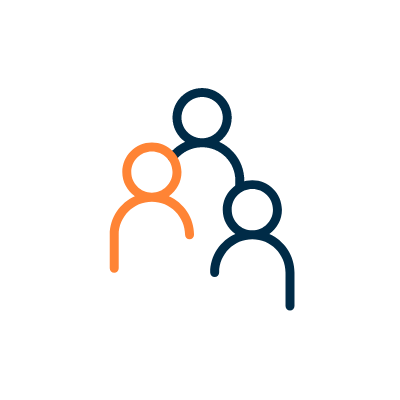 We enjoy talking to business owners and self-employed professionals who are looking to get the most out of their accountant. You can visit us at any of our 409 locations, meet with us online through video call software, or talk to us by telephone.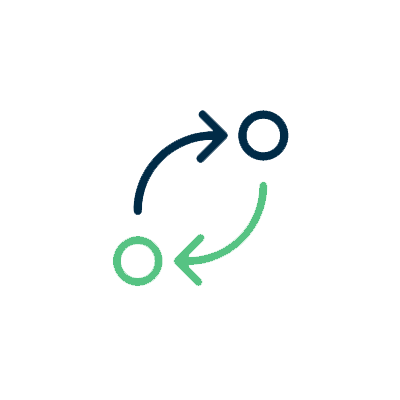 Changing accountants is easier than you might think. There are no tax implications and you can switch at any time in the year and our team will guide you through the process for a smooth transition.
See how TaxAssist Accountants can help you with a free, no obligation consultation