Article
How to protect your business
In this guide, we look at financial health, legal protection, cyber security, and more. It offers strategies to help UK business owners strengthen their enterprises against any challenges they may face.
By Dan Martin
Protect your business' financial stability
Financial stability is the backbone of your business and it's vital that you protect and enhance it.
Knowing how much money is coming in and going out of your business is vital. You can then determine the amount of funding or investment required to cover any shortfalls.
Get on top of your cash flow by working with your accountant on cash flow projections.
Late payments from clients or customers can lead to cash flow issues. To avoid this, take steps like sending accurate invoices, reminders, and providing easy payment options. Debt recovery services can also be helpful. Read more about advice on tackling late payment here.
Tax planning helps to keep your business financially healthy. Ensure that you have sufficient funds to cover your tax payments. Additionally, take advantage of various allowances and reliefs available to reduce your tax liabilities. Ask an experienced accountant to help you with this.
How to legally protect your business
Businesses must be aware of all regulations that affect their operations to ensure compliance with the rules. Failure to comply could result in fines or even imprisonment.
Regulations to understand for your business' legal protection include:
Business tax and accounting
To ensure that your business remains legally compliant, work with experts who can assist with your legal protection.
Accountants help with taxes and accounting rules, while employment law specialists advise on rules for managing employees.
Comply with the Data Protection Act
Data is vital to any business, with information such as customer details and employee records at the heart of company operations.
Given its importance, it's crucial that you protect your data. Customers and stakeholders must trust how you handle sensitive information, and your business must follow data protection rules. If you fail to do so, the authorities could fine you.
The main law for handling personal data is the GDPR, enforced by the Data Protection Act (2018).
You may have to follow additional rules based on the kind of data you have and how you use it. Check which data privacy regulations apply to your business using this tool from the Information Commissioner's Office (ICO).
When collecting someone's information, you must inform them about your intended use, especially if you will share it with another group. You can inform them using a privacy notice. The ICO has advice on how to write one here.
You need to protect your data, both physically and electronically. Secure storage and offices, use strong passwords, and turn on firewalls to protect your information.
The section below has more advice on protecting your business from cyber threats.
Safeguard your business against cyber threats
A cyber attack is an unauthorised attempt to access a computer system to steal, change, expose or destroy information.
Protecting your business from cyber threats is crucial for maintaining customer trust. Online criminals are growing, so it's important to understand how to defend against them.
Common cyber threats include:
Phishing is a type of scam where fake messages deceive individuals into providing personal information such as passwords and bank details. These messages pretend to be from legitimate companies.
Malware is software that gets unauthorised access to a computer and causes harm. Criminals block access to your computer until you pay a ransom in some malware attacks.
Denial of service: This is an attack that floods a computer system with traffic with the intention of shutting it down.
Ways to protect your business include:
Provide staff training on how to recognise cyber threats.
Using secure passwords.
Backing up your data.
Install anti-virus software.
Switching on firewalls.
Using up-to-date software.
Read more detailed advice on the above cyber security strategies here.
Build a resilient team
Behind every resilient business is a strong team. Training, team building, and other activities create a culture of readiness, so your business can tackle challenges confidently.
A resilient workforce stays calm, positive, and not overly emotional during tough times, enabling them to handle difficult situations effectively. This helps your business to stay efficient, productive, and competitive.
To build employee resilience, business owners or managers should understand employees' needs. Be aware of any struggles or challenges they are facing so you then know what needs addressing.
Encourage an open culture where employees feel included and consulted. Staff should be able to communicate easily using online tools such as Slack or Teams. They should also have the opportunity to have one-on-one conversations with their managers.
Having a system for employees to share ideas is beneficial. Additionally, having a culture that accepts failure and avoids blaming when things go wrong is also helpful. This ability to embrace and learn from failure means resilient employees can cope during difficult situations.
Promote a positive work-life balance as it strongly links to resilience and wellbeing. Encourage breaks, offer yoga, appoint mental health first aiders, and allow flexible and hybrid working to promote employee wellbeing.
Promote positive employee morale by organising social events so staff can build relationships with their colleagues.
Training is important too. Bring in experts to teach your employees how to be resilient. Provide personal development opportunities for staff to learn new skills and improve existing abilities.
Reputation management
Your reputation is the mirror reflecting your business's values and promises to the world. Crafting a narrative that stands resilient against negativity will help you to foster a brand rooted in trust and quality.
To achieve this, you must have a strategy in place. This strategy should focus on assessing how people perceive your business. Additionally, it should take appropriate measures to ensure that this perception is accurate and favourable.
Actions you can take include:
Monitor mentions online
Keeping track of mentions of your business online will help you manage your reputation. Create Google Alerts to receive notifications whenever someone mentions your business. Also, use social media monitoring tools for mentions on social media platforms.
Track and respond to reviews
Keep an eye on reviews of your business on websites such as Tripadvisor, Trustpilot and Google Reviews.
Responding to reviews and other comments can help build a positive reputation, even if the comment is negative. Responding shows good customer service, values loyal customers, and is proactive when something goes wrong.
Always reply to reviews in a professional manner. If there's a negative comment that needs more discussion, ask the reviewer to talk privately.
Showcase client reviews
Use your website and other online channels to highlight happy customers.
Secure positive press coverage
The media covering you can help build your reputation.
There are three options to consider for connecting with media professionals. The first option is to hire a PR expert. Another option is to join PR services that connect business owners with journalists.
Lastly, you can use social media to establish connections with media professionals. #JournoRequest is a popular hashtag on X (formerly Twitter) used by journalists looking for information or people to interview.
Protect your intellectual property
Intellectual property (IP) is the heartbeat of your business. Intellectual property includes inventions, art, designs, and symbols used in business, as well as literary and artistic works.
Protecting your intellectual property makes it simpler to sue anyone who tries to copy or steal them.
There are various ways to protect your IP:
Trademarks
Trademarks enable the legal protection of intellectual property such as product names and logos. It costs a minimum of £170 to protect trademarks for 10 years.
You can register your trademark with the Intellectual Property Office (IPO) online or by post. The approval of a trademark typically takes around three months.
Design registration
We use a design restriction to protect a product's appearance. This means its physical shape, decoration, colour, pattern or configuration.
You can register a design with the IPO online or by sending in your application through mail. The registration fee ranges from £50 for a single design to £150 for a maximum of 50 designs. Design registration lasts for five years. The IPO should respond to your application within three weeks.
Copyright
Copyright protects artistic work such as writing, photography, film, TV and music.
When the creator creates the work, they automatically receive copyright, which prohibits the use of the work without the owner's permission. How long copyright lasts depends on the type of work.
Patents
Patents can protect inventions that are new, inventive, and have industrial applicability. A UK patent has a duration of five years and individuals can renew it for up to 20 years.
To apply for a UK patent costs at least £310. You should use a patent attorney to ensure the success of your application. Patent attorneys can cost several thousand pounds.
Once you have a UK patent, you can apply for patents in other countries.
Business Continuity Management
Craft a business crisis management plan
Unforeseen circumstances can negatively impact on a business' operations. Examples include supply chain disruption, a technology failure, a cyber attack, theft and the loss of a key employee.
A good crisis plan can help your business be ready for and bounce back from unexpected problems.
The Business Continuity Institute states that the 'seven Ps' form the foundation of an effective crisis management plan.
Programme: Proactively managing the process.
People: The role and responsibilities plus awareness and education of employees, contractors, customers and clients.
Processes: The technology, systems and strategies that ensure that your business operates smoothly on a day-to-day basis.
Premises: The buildings, offices and other spaces from where your business operates.
Providers: Your supply chain, partners, outsourced services and other providers of resources for your business.
Profile: Your business' brand, image and reputation.
Performance: Benchmarking, evaluation and audit.
Read more advice on crafting a crisis management plan here.
Business Protection Insurance
Unforeseen events can cause disruption, or even put the stability of a business at risk. Business protection insurance will help to ensure your company can still operate in the event of a key employee, business owner or director becoming critically ill or passing away.
TaxAssist Accountants can introduce you to TaxAssist Financial Service's independent advisers to help you consider what cover you need in place to allow continuity when changes out of your control affect your business and the key persons in your organisation.
Business protection comes with a range of options. There are many types of cover available and most businesses will benefit from expert guidance and advice to make sure they buy suitable, cost-effective cover for their own individual circumstances.
Secure your staff, property and assets
If your business has physical premises, taking security measures will keep your staff, property, and assets safe.
Actions you can take include:
make sure your doors and other access points are lockable and fireproof.
install closed circuit television (CCTV), alarms and security lighting.
your employees using ID cards and door security codes.
have a staffed reception area with a verification and signing in process for guests.
train your staff in security awareness.
provide secure storage for laptops, computers and other valuable items.
If employees work outside the main office, make sure they know how to protect company property.
The Police.uk website has more advice on business security here.
Get help with protecting your business
TaxAssist Accountants can help you with the right advice to support your business. While our expertise covers tax, accounting, bookkeeping and payroll, we can also connect you with other providers we work with.
Contact us to learn more about our services and to book a free initial consultation.
Date published 9 Oct 2023 | Last updated 20 Oct 2023
This article is intended to inform rather than advise and is based on legislation and practice at the time. Taxpayer's circumstances do vary and if you feel that the information provided is beneficial it is important that you contact us before implementation. If you take, or do not take action as a result of reading this article, before receiving our written endorsement, we will accept no responsibility for any financial loss incurred.
---
Dan Martin
Dan is a freelance journalist and event host who writes content for TaxAssist Accountants. With 20 years of experience, he has interviewed hundreds of entrepreneurs from famous names like Sir Richard Branson and Deborah Meaden to the founders behind the newest start-ups. Dan was previously Head of Content at small business membership organisation Enterprise Nation.
Choose the right accounting firm for you
Running your own business can be challenging so why not let TaxAssist Accountants manage your tax, accounting, bookkeeping and payroll needs? If you are not receiving the service you deserve from your accountant, then perhaps it's time to make the switch?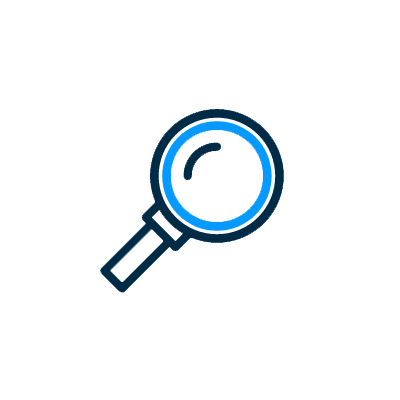 We specialise in supporting independent businesses and work with 80,684 clients. Each TaxAssist Accountant runs their own business, and are passionate about supporting you.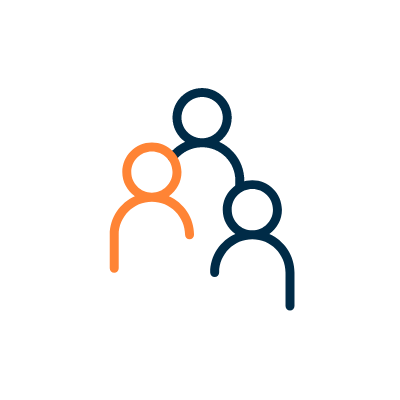 We enjoy talking to business owners and self-employed professionals who are looking to get the most out of their accountant. You can visit us at any of our 409 locations, meet with us online through video call software, or talk to us by telephone.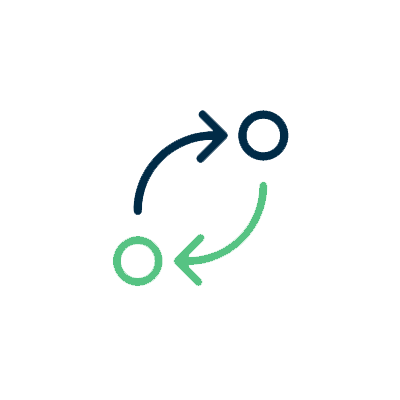 Changing accountants is easier than you might think. There are no tax implications and you can switch at any time in the year and our team will guide you through the process for a smooth transition.
See how TaxAssist Accountants can help you with a free, no obligation consultation