"Helpful, courteous, and most importantly trustworthy"
Will Kerr, Le Jardin Sauvage Ltd

"My paperwork was in one word, Chaos. I wasn't good at bookkeeping and dreaded anything to do with it before I found TaxAssist Accountants. I chose TaxAssist as I popped into my local branch and they were extremely helpful, courteous, and most importantly trustworthy. Now I have no stress about end of year returns which makes my life so much easier so I can concentrate my energy on the more creative aspects of my work. Their prices are very competitive, they are friendly, helpful, knowledgeable, and trustworthy staff. TaxAssist Accountants makes my business and life easier, no more tax return breakdowns!"
"Invaluable advice and assistance"
Anne-Marie Evans, Frangipani Home
"I am delighted to recommend TaxAssist Accountants. As a small business severely affected by the Covid crisis I thought I had fallen through the cracks of the government rescue scheme and was about to lose everything. I contacted TaxAssist Accountants who provided me with invaluable advice and assistance. As a result, I am now the happy recipient of a generous government Covid grant and my business is saved thanks to the TaxAssist team."
"I get such a personal service that I just didn't get from other firms"
Katie Booth, Granite 5 Ltd
"The Bedford branch of TaxAssist has been absolutely superb. Charlie and his team always go above and beyond and help me with all the things I don't know the answer to. I get such a personal service that I just didn't get from other firms. It means now instead of me worrying about finance, everything is really slick and efficient and where possible automated. Thanks to Charlie and the team I can now sleep easy at night and concentrate on what I do best to make money. I wouldn't hesitate to recommend him again."
"So helpful and did my tax in no time"
Virgilio Mercado, Virgilio Mercado Physiotherapy
"As it is my first time being self-employed, I didn't have a clue how to do my tax. Martin and the team were so helpful and did my tax in no time. I was fed with all helpful advice especially with the issue we are facing with COVID. I highly recommend them and have already told some friends about their fantastic job."
"Saved us time and most importantly money"
Sue Baker, Barkers Hairdressing Suppliers Ltd
"TaxAssist Accountants, a big thank you! Our journey with TaxAssist started when we were advised by our previous accountancy firm that we would really benefit from having someone come into the business to deep dive into our financials in order to help us grow our business. We were reluctant at the time as cash flow was tight and, in all honesty, we were not operating our finances in the most efficient way. This is when we were introduced to Jeremy Gilks, who from the get-go has been nothing but a star. Jeremy helped identify our pain points, implemented plans and strategies to overcome these issues, resolved the immediate problems and then helped employ a full-time financial controller. Needless to say, this has saved us time and most importantly money. Since being with TaxAssist we have found the whole team to be extremely professional and very personable. If you are reading this thinking why TaxAssist?, I would genuinely have to say Jeremy and his team go above and beyond their financial obligations, I contact the team to discuss not only business advice but personal advice, nothing I ask is too much. You would be treated the same regardless of the size of your business and the level at which you operate, you are not just a number."
"I can rely on them to take care of any problem or query that comes up"
David Neilson, Filming Scotland Ltd
"I did all my own books and really struggled to juggle the ins and outs of tax along with trying to physically run the business. Originally, I choose them as they stood out as a brand and also, they had an office close to where I was based so it made practical sense as well. It's very easy to communicate with the local team and I have built up a very strong relationship with that team so I know I can rely on them to take care of any problem or query that comes up. They also are great at explaining things in simple terms and that makes the whole process very easy to work with. No email is ever a problem and the communication I receive from them is fantastic. Working in the film industry our accounting is a little unconventional in terms of what we spend on outlays, etc as well as some tax incentives we are entitled to. TaxAssist had no issues in researching all the ins and outs of how the industry works to ensure that all the accounts ran smoothly and gave me peace of mind that it my books were fully in order. I would have no hesitation recommending TaxAssist Accountants based on their reliability, friendliness, great at the job and professionalism."
"Professional confidential service"
Dr Catherine O' Mullan, Livestock NI
"I first availed of the TaxAssist Accountants when after years of PAYE I required tax advice regarding a range of part time and consultancy work and personal pensions. Ian Aiken and his team were extremely helpful and have enabled me both to understand and manage my personal tax affairs.
TaxAssist Ballymena provide a very professional, easily accessible service; Ian is a very knowledgeable and experienced advisor who can provide information on and discuss a range of suitable options for the customer. His does this in a clear, user friendly manner. He can be easily contacted via phone or e-mail and always responds to queries, large or small. and that has also been the case during the COVID scenario.
TaxAssist Ballymena provides a professional confidential service for both personal and business customers, instilling confidence that everything has been managed as required. Ian adopts the same professional approach to all queries, large or small. I would strongly recommend TaxAssist Accountants to anyone who requires robust accurate tax advice."
"Extremely professional service and are always on hand"
Helen Hardy, Beyond HR Ltd
"TaxAssist Accountants has been our retained accountants since we acquired the business back in 2014. Ian, Sarah and the rest of the team at the Ballymena Office offer an extremely professional service and are always on hand to answer a wide range of queries in a timely manner whilst taking our business needs into consideration. This has been invaluable to us and therefore we would have no hesitation in recommending their services to other businesses."
"Highly conscientious, diligent, and patient"
Barbara Campbell, Barbara Campbell Training and Consulting Ltd
"When I went out into business myself and was looking for an accountant, Ian, at TaxAssist Accountants was the only person I wanted to talk to. Ian always makes time for his clients, if you are curious as to how things work, he is happy to explain things to you. When I raise queries, Ian replies promptly. I have trusted Ian with my company accounts for almost 5 years now, he saves me money through sound advice and guidance and last year we moved to QuickBooks as advised by Ian which was one of the best decisions we made. Raising invoices, pulling reports, tracking debtors, checking P&L is all effortless now. If you want an accountant who is honest, has integrity, highly conscientious, diligent, and patient (important if you are not a numbers person yourself) then Ian of TaxAssist Accountants is your man! I would have no hesitation recommending him."
"Their quality of work is excellent"
Terry Martin, Terry Martin Driving School
"All the team at TaxAssist are very helpful and supportive, their quality of work is excellent and my accounts are always completed and presented on time, I was very impressed with the help and constant updates they supplied during the Covid 19 Lock down period. Highly Recommend 5 Stars."
"Taken a burden I struggled with off my shoulders"
Terri Thurlow, Landlord
"Having never used the services of an Accountant before I did feel slightly wary and apprehensive but once I met Jeremy from TaxAssist Accountants Norwich South any jitters were immediately allayed. Jeremy was utterly approachable, and I felt completely at ease speaking in layman's terms about the situation I needed him to deal with. He understood my concerns and went away and professionally dealt with them. He is never tardy to reply to calls and emails and is patient with any queries I have. One year on I am so glad I made the call that day. Jeremy has taken a burden I struggled with off my shoulders."
Join us in three easy steps
1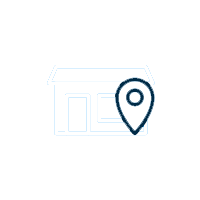 Get in touch
Arrange a free consultation in person or via video with your local accountant. It's an informal chat to get to know you and find out more about the help you are looking for.
2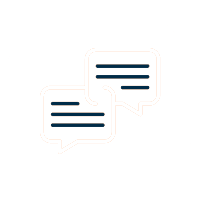 Chat to an expert
We clearly explain the support available to you and are happy to act as business advisors in order to help you grow your business.
3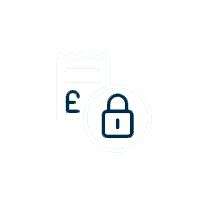 Get a fixed quote
Our fees are fixed and tailored specifically to each individual's needs, so that you only pay for the level of support and services that you require.
Sign up for our newsletter
Receive important tax news suitable for business owners and self-employed professionals.
Choose the right accounting firm for you
Running your own business can be challenging so why not let TaxAssist Accountants manage your tax, accounting, bookkeeping and payroll needs? If you are not receiving the service you deserve from your accountant, then perhaps it's time to make the switch?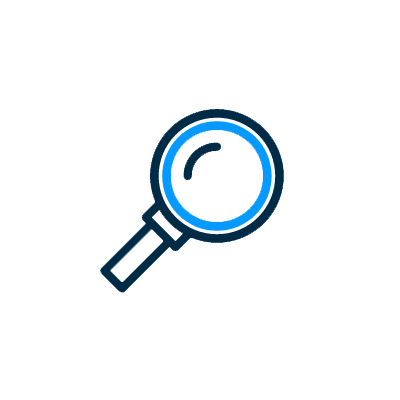 We specialise in supporting independent businesses and work with over 78,217 clients. Each TaxAssist Accountant runs their own business, and are passionate about supporting you.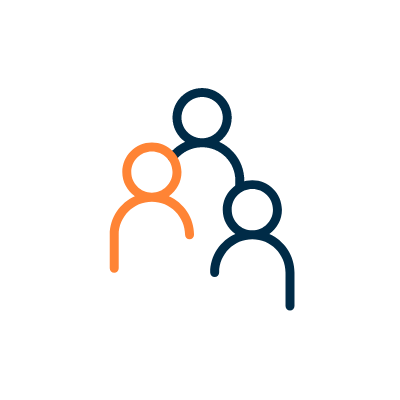 We enjoy talking to business owners and self-employed professionals who are looking to get the most out of their accountant. You can visit us at any of our 406 locations, meet with us online through video call software, or talk to us by telephone.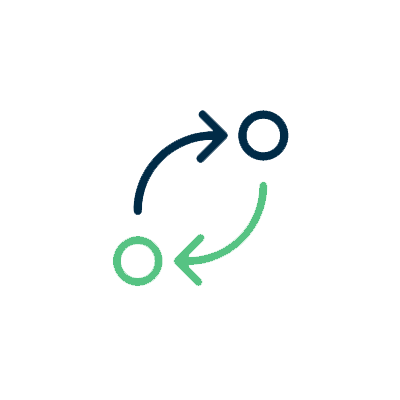 Changing accountants is easier than you might think. There are no tax implications and you can switch at any time in the year and our team will guide you through the process for a smooth transition.
See how TaxAssist Accountants can help you with a free, no obligation consultation