Your local business champions: offering expert advice and support to independent business owners, delivered by our friendly team.
We work with a variety of people as part of a dynamic national network, but especially small business owners and property landlords. If you need help with your accounts and tax we can help too.
At TaxAssist Accountants we'll:
- streamline your accounting process so you have a smooth ride – with you every step of the way
- make sure you're ready and compliant for Making Tax Digital – we're experts in several accounting packages including QuickBooks and Dext
Our growing team of accountants and tax specialists will provide the support your business needs…
Meet the team
Paul Simpson: financial services expert for over 30 years. He'll take the pain out of your bookkeeping, helping you build the business of your dreams.
Not only does Paul provide financial expertise, but he can also help you grow your business:
"After developing several firms in South Leicestershire, including my own, I now use my experience to help you. There have been some challenges along the way – including my company's destruction by fire – but what business is problem free? Whatever you're facing I'll help you succeed."
Paul enjoys spending quality time with his wife, eating out locally, walking in the Harborough countryside and cycling the quiet Leicestershire lanes. He's also active with the local Freemasons.
Alex Shields: Quickbooks, Xero and Dext expert and business accounting specialist. He's committed to streamlining your business to free up your precious time.
A dedicated, organised and hardworking young man from a family of entrepreneurs, Alex knows first-hand how admin can gobble up your days. He'll help you structure your business processes so you have more hours to play with.
You're in good hands because Alex is a natural people-person:
"I enjoy meeting folk of all nationalities and cultures – something I did for four years while travelling the world. And now, my favourite part of working at TaxAssist is meeting the diverse range of clients who come through the doors, getting to know them and seeing how I can help improve their lives."
You can often find Alex outdoors snowboarding, windsurfing, playing rugby or climbing. Perhaps even talking away in a foreign language.
Catherine Green: admin extraordinaire and people-person. Her efficiency and friendliness are second-to-none so you'll feel right at home with her.
Catherine has had several roles in her time, including Supermarket Assistant, Sports Therapist and at a pawnbroker's. She was drawn to TaxAssist during lockdown while home-schooling and no longer able to work as a massage therapist.
In her words:
"I needed a new job with some security. At my interview, I admit I was very nervous as the last time I'd worked in an office was over ten years ago. But Paul has been incredibly supportive since I started and brought me quickly up to speed. What I love most about TaxAssist is interacting with our clients – everything from which hot drink they prefer to chatting on the phone – and the satisfaction of knowing you're helping people too."
In her spare time Catherine enjoys singing and spending time with her husband (best friend) and three children.
Contact us today for a free initial no-obligation consultation to discuss how we can help. Just give us a call on 01858 383159 or complete our online enquiry form and we'll be in touch.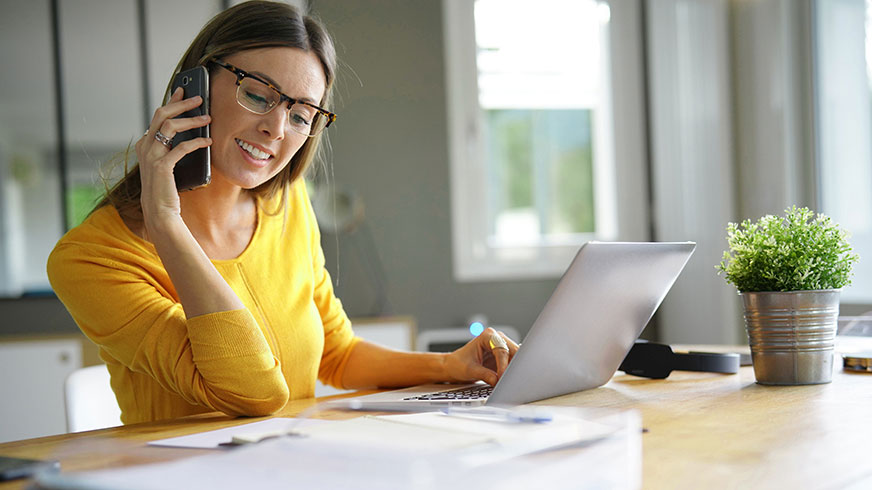 Arrange a free video consultation with an accountancy expert local to you.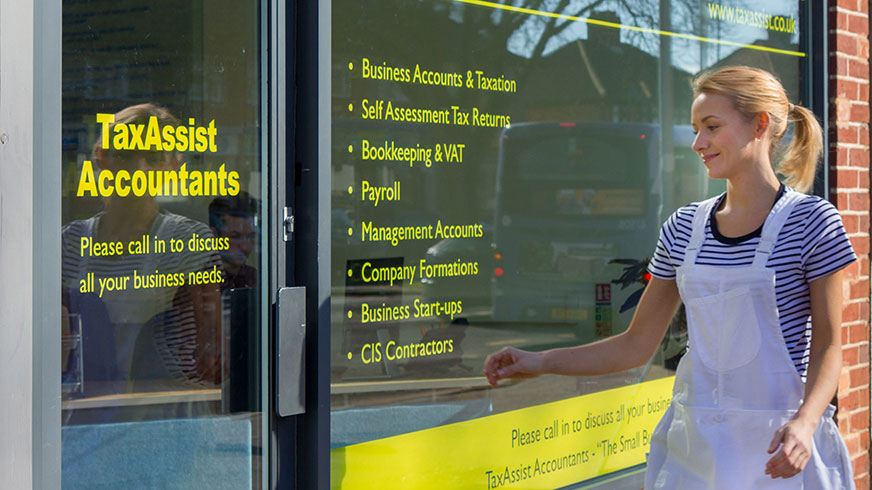 Pop into your local office for a meeting in person. Choose from over 402 locations.