About us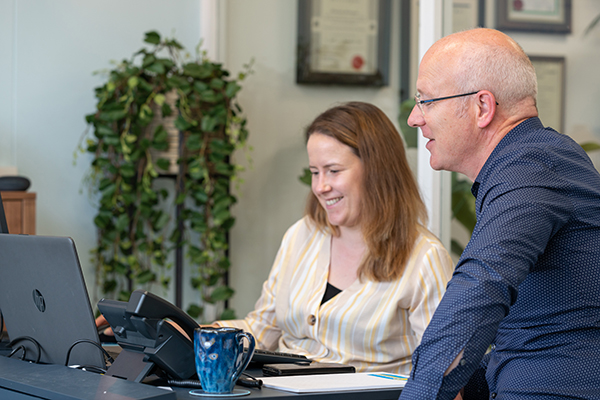 The world of accountancy is constantly changing and clients want real time information on how their businesses are operating and where improvements can be made. At TaxAssist Accountants, we aim to be market leaders in providing these insights to small businesses through being proactive and utilising technologies to achieve these goals.
We are looking for people who want to work with modern technology and who can build relationships with clients to help them see how this will help their business operate efficiently and effectively. Most of our people working in a TaxAssist practice will get real experience across all business types and industries which many accounting firms cannot offer.
Ideal candidates will work well on their own initiative, will thrive when faced with new challenges, will be forward thinking and embrace technology and how it changes what we do.
Our People Stories
Carl Whitehead - Loughborough / Shepshed
Staff member to TaxAssist Accountants practice owner.
Since joining TaxAssist Accountants as a member of staff for former franchisee Phil Marriott, Carl Whitehead has seen his career blossom, having worked his way up from accounts manager to practice manager before becoming a shareholder, director and practice owner.
Carl started his accountancy career at a chartered accountancy firm, but while the training helped him master the basics, he still felt held back by the firm's resistance to change. Wanting a broader experience of accountancy and tax, he jumped at the opportunity when a vacancy arose at his local TaxAssist Accountants practice.
"Working for Phil proved a fantastic way to build up my knowledge in the running of a practice," explained Carl, who was 27 at the time. "I got a broader experience of accountancy and tax, which allowed me to see and build up a rapport with clients and that's how you progress to senior positions, seeing clients, signing them off and giving them advice."
Fortunately for Carl, Phil was considering his future and his route to exit and had decided he wanted to sell to an established member of staff rather than externally. In 2011 the two shook hands on a deal which saw Carl becoming an equity partner and director of the business.
When the time came for Phil to retire, he was full of praise for his business partner. "My chosen exit route of appointing a business partner has been a great experience...I have been able to see Carl grow in confidence and to take comfort from the knowledge that the business will be in great hands."
After a demanding few years, Carl has decided to take it a bit easier for now, as he concentrates on further embedding his practices in the local communities – not bad going for someone who was running his own practice by 30.
Carl Whitehead has three TaxAssist Accountants shops in Long Eaton in Derbyshire and Loughborough and Shepshed in Leicestershire. He looks after 450 clients with the assistance of his team of eight colleagues.
Laura Rushton - Lincoln
Laura joined TaxAssist Accountants Lincoln in 2008 as a trainee accountant.
Since then she has achieved three qualifications (AAT, ACCA and BSc (hons) in Applied Acccounting) and has continually improved her knowledge and skills through taking advantage of the opportunities that are on offer, both through the local business in which she works, but also from the national training courses which are provided through the Support Centre.
"TaxAssist has a very friendly ethos, and the experience of working in a small practice that is part of a larger network of accountants is exceptional."
Shaun Cadwalleder - Wolverhampton
Shaun started his career by qualifying as an accountant in large practices before joining TaxAssist Wolverhampton.
"What I like most about working within TaxAssist is that you really feel part of the community, helping people that need it most."
"It's also great to be part of a tight-knit team that practically become your family."
"I get to meet new people every day and the challenges are always different."
Lucy Barnett - Lincoln
"I have been working within an accountancy environment for 16 years in both practice and industry roles. I joined TaxAssist Lincoln in May 2015 and I haven't looked back. I initially joined as a client manager and I have progressed to the role of Office Manager."
"What I like most about working within TaxAssist is that you really feel part of the community, helping people that need it most."
"I never have a dull day; I enjoy meeting with existing and potential clients and the exposure to accounts and tax work. The ability to stay ahead of the curve within our industry provides many opportunities to develop. "
"My personal underlying aim is to help clients understand their reporting obligations and help them use tax reliefs to their best advantage; I feel I have the freedom and support to be able to do this. We have a great team and a relaxed friendly atmosphere, which makes TaxAssist Accountants a great place to work!"
Training & Development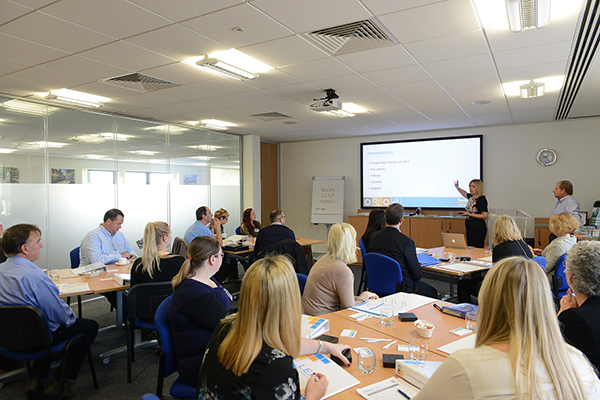 Continuous learning is an essential feature of life at TaxAssist Accountants. Sitting within a small team, but with access to advice and guidance from the central Support Centre, you will receive great exposure to client support queries and on-the-job coaching. We encourage staff to pursue professional qualifications and regular formal training.
TaxAssist takes its commitment to staff development very seriously and can offer a two-year diploma course for senior practice staff designed to nurture management and leadership skills. There are also regular webinars covering business development, accounting, tax and software training days for staff to attend.
A number of franchisees in the network are also recognised as ICAEW accredited trainers, helping to attract and retain talented individuals by offering the ACA qualification.
As part of a network of over 375 offices all the UK, you could join a wider team and will have the opportunity to share in best practice sharing sessions to encourage cross learning. Knowing that happy teams who feel engaged and supported are key to the success of a practice, TaxAssist holds regular staff regional meetings at Hampton Manor Hotel in Solihull.
Technology
All TaxAssist Accountants have access to a cutting-edge software suite to enable them to run modern and efficient practices. This includes onboarding, practice management, tax and accounts compliance, data capture and digital bookkeeping. We are not a paper- based business and you won't spend your time stuck in excel for days on end.
We regularly use automation apps, such as Receipt Bank, to take the monotonous work away and allow more time to help clients better understand their business finances. As technology continues to develop, so do we, and we ensure that teams have access to expert training on market leading software.
Join us in three easy steps
1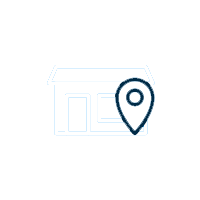 Get in touch
Arrange a free consultation in person or via video with your local accountant. It's an informal chat to get to know you and find out more about the help you are looking for.
2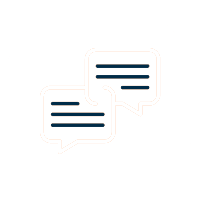 Chat to an expert
We clearly explain the support available to you and are happy to act as business advisors in order to help you grow your business.
3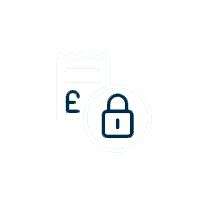 Get a fixed quote
Our fees are fixed and tailored specifically to each individual's needs, so that you only pay for the level of support and services that you require.