Article
What are the best bookkeeping qualifications?
It isn't a legal requirement for owner-managed businesses to hold bookkeeper qualifications to handle your own books. However, the costs and implications of not using an experienced professional can make doing your own bookkeeping a false economy.
When using a professional who's completed a bookkeeping course or is Qualified by Experience, it may provide additional peace of mind that your books will be managed using best practice techniques and could reduce the potential for error and costly penalties and investigations from HM Revenue and Customs (HMRC).
Bookkeeping course providers tend to describe their courses as both certificates and qualifications. Some people worry that a bookkeeping certification is not deemed as worthy as a bookkeeping qualification, but this is a fallacy. You only have to look at the AAT's official website to see its most advanced Level 3 program is called a certificate for "experienced bookkeepers". The reality is that different bookkeeping course providers interchange the terminology.
Institute of Certified Bookkeepers qualifications
The Institute of Certified Bookkeepers (ICB) is the world's largest bookkeeping institute. It upholds and promotes bookkeeping standards across the globe, with ICB courses providing the necessary experience and core competencies for new and experienced bookkeepers to hone their skills.
There are two ICB courses available for bookkeepers that can lead to ICB qualifications and professional membership:
Level 2 Certificate in Bookkeeping
The entry-level bookkeeping course aimed at budding professionals. The course covers key elements such as double entry bookkeeping that are essential in modern-day business. Students will also learn to spot and correct errors and reconcile sales and purchases ledger balances. Those who complete this course can apply to be an Associate Member of the ICB.

Level 3 Certificate in Bookkeeping
The Level 3 Certificate is available through the ICB to anyone with Level 2 certification. Those who complete this program will be able to apply to become a full ICB member and secure MICB status as a Certified Bookkeeper.
Association of Accounting Technicians qualifications
The London-based Association of Accounting Technicians (AAT) is a globally recognised institution, with AAT courses and any subsequent AAT qualifications acknowledged by employers as industry leading bookkeeping training.
All AAT courses are designed for flexible learning and can be adapted to fit your bookkeeping studies around your lifestyle. Let's look at the available AAT bookkeeping courses:
AAT Access Award in Bookkeeping
The AAT's Access Award is its 'Level 1 qualification', providing a clear introduction to a bookkeeper's role and basic bookkeeping techniques. No prior accounting knowledge is needed to take this AAT course.

AAT Foundation Certificate in Bookkeeping
The AAT's Foundation Certificate is its 'Level 2 qualification', equipping bookkeeping students with the essential skills to manage a business' books efficiently. This qualification covers techniques such as double entry bookkeeping and takes up to 12 weeks to complete.

AAT Advanced Certificate in Bookkeeping
The AAT's Advanced Certificate is its 'Level 3 qualification'. It's aimed at those with an existing AAT Level 2 qualification looking to secure a more senior bookkeeping role. The course structure covers financial statements, intermediate spreadsheets and bookkeeping software.
International Association of Bookkeepers qualifications
The International Association of Bookkeepers (IAB) is a membership organisation designed to provide training, qualifications and support for members in bookkeeping, finance and payroll across the globe. Its Ofqual-regulated qualifications are some of the most respected in the bookkeeping industry, with continued professional development offered to IAB members.
The following IAB bookkeeping qualifications are currently available:
IAB Level 1 Award in Bookkeeping
This entry-level IAB qualification is aimed at those starting out their journeys to becoming a professional bookkeeper. It's suitable for those with no prior knowledge as well as those with limited basic bookkeeping skills.

IAB Level 2 Certificate in Bookkeeping
The Level 2 IAB bookkeeping qualification is aimed at those with some basic knowledge and bookkeeping skills seeking to obtain an accredited bookkeeping award. This is an invaluable course for anyone planning to become a self-employed practitioner.

IAB Level 3 Certificate in Bookkeeping and Accounting
The IAB's most advanced Level 3 program is aimed at those with initial bookkeeping expertise seeking to formalise their knowledge by completing an accredited qualification in bookkeeping and accounting.
Bookkeeping certifications from other providers
There are a host of land-based colleges and online course providers that also deliver bookkeeping training via distance learning.
The Open University bookkeeping course is a great starting point for newcomers to bookkeeping. It is a free online course, taught through the institution's OpenLearn platform. As a free program, it offers a risk-free entry into the fundamentals of bookkeeping.
Qualified by Experience
As well as those who have completed any of the above qualifications, there are many bookkeepers who have decided that practical experience is a better route for them than looking at academic or vocational qualifications. These professionals are known as being Qualified by Experience (QBE) and, as a result of having a proven track record in bookkeeping, can possess the knowledge and skills to provide the same high level of service as those who hold an official qualification.
Can bookkeeping be self-taught?
It is true that bookkeeping can be self-taught over time. The question is whether you have that time to dedicate to honing your record-keeping skills. Most owner-managed businesses and growing small firms don't have the capacity to focus on the day-to-day picture of their business' income and expenses. Certain bookkeeping techniques take many months to master, such as the management of control accounts and journals. Double entry bookkeeping is equally time-consuming to grasp.
Given the time and expense of a distance learning bookkeeping course, it could be more cost-effective and beneficial to invest in the support of a professional bookkeeper to do the legwork for you and manage your accounts with the utmost accuracy.
How long does it take to become a bookkeeper in the UK?
The time it takes to learn bookkeeping and qualify varies depending on the course you take. Entry-level qualifications, such as the AAT Access course, will take no more than 12 weeks to complete. This course is hugely beneficial for those starting out, with Foundation Certificates and Awards at Level 2 taking another six-to-12 weeks respectively. Advanced Certificates with the AAT require a further six months of study. The advanced route is best suited to those seeking status as an AATQB professional. However, a 12-week or even six-month course is no substitute for a bookkeeper who has gained many years practical experience.
Let us look after your books while you look after your business
Are you an entrepreneur with an owner-managed business? Do you require an experienced bookkeeper you can trust to provide efficient day-to-day record keeping of your income and expenses?
For a competitive fee, we can provide a range of bookkeeping services including the use of state-of-the-art cloud-based bookkeeping software and expense tracking apps. Thereby removing the need for time-intensive manual record keeping and improving the overall efficiency of your books, helping you to gain real-time, valuable insight into your operations.
To arrange a free initial consultation on your bookkeeping needs, get in touch today by calling 01522 699870 or completing our online enquiry form.
Date published 21 Jan 2022 | Last updated 21 Jan 2022
This article is intended to inform rather than advise and is based on legislation and practice at the time. Taxpayer's circumstances do vary and if you feel that the information provided is beneficial it is important that you contact us before implementation. If you take, or do not take action as a result of reading this article, before receiving our written endorsement, we will accept no responsibility for any financial loss incurred.
Sign up for our newsletter
Receive important tax news suitable for business owners and self-employed professionals.
Choose the right accounting firm for you
Running your own business can be challenging so why not let TaxAssist Accountants manage your tax, accounting, bookkeeping and payroll needs? If you are not receiving the service you deserve from your accountant, then perhaps it's time to make the switch?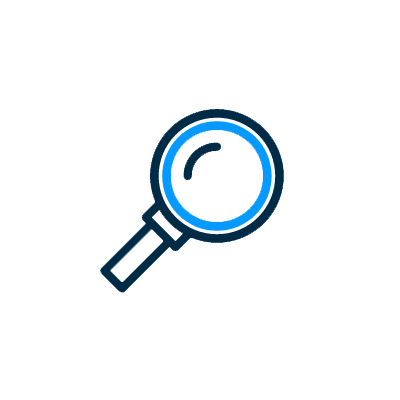 We specialise in supporting independent businesses and work with over 78,217 clients. Each TaxAssist Accountant runs their own business, and are passionate about supporting you.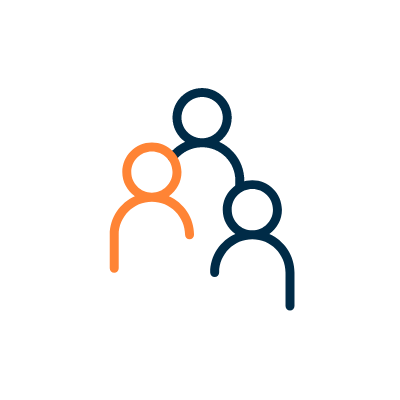 We enjoy talking to business owners and self-employed professionals who are looking to get the most out of their accountant. You can visit us at any of our 406 locations, meet with us online through video call software, or talk to us by telephone.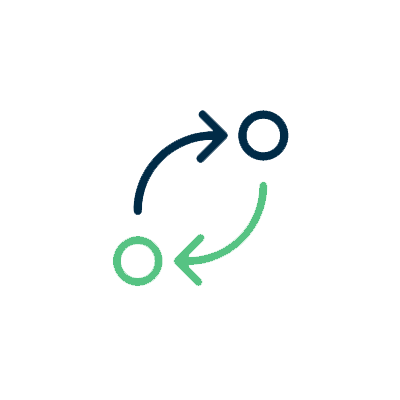 Changing accountants is easier than you might think. There are no tax implications and you can switch at any time in the year and our team will guide you through the process for a smooth transition.
See how TaxAssist Accountants can help you with a free, no obligation consultation