Article
Tax saving tips for you and your business
Delving through the array of allowances and reliefs available to help minimise your tax liability can be a daunting process. It can be tricky for small business owners to establish what's available and what you may be entitled to.
Delving through the many allowances and reliefs available to help minimise your tax liability can be a daunting process. It can be tricky for small business owners to establish what is available and what you may be entitled to.
In our video below, Samantha Skyring FCCA highlights the tax saving opportunities you can find in our Tax and Financial Strategies Guide for landlords, the self employed and business owners.
Tax planning for new businesses
Starting your own business is an exciting and challenging experience. During the start-up period you will have to make all kinds of decisions that could be critical to the long-term success of your enterprise. Among the things you will need to consider are the type of business; profit potential; how you will pay yourself; and the rate of business growth. At TaxAssist Accountants, we can provide expert, tailored advice to help you avoid the common mistakes and make your start-up as tax efficient as possible.
Claiming Expenses
At TaxAssist Accountants, our job is to help ensure that you benefit from all the allowances and reliefs available to you. You will pay tax on your taxable profits, so a crucial element of tax planning is to claim all deductible expenses, many of which will be included in your accounting records.
Qualifying expenses
If you are self-employed and carry on your business from home, you can claim tax relief on part of your household expenses, including insurance, repairs and utilities. You may also be able to claim for the cost of travel and accommodation when you are working away from your main place of business, so you should keep adequate business records, such as a log of business journeys. In addition to ensuring that your accounts are accurate, these records may also be requested by HMRC.
Appropriate Software
With the introduction of Making Tax Digital for VAT, an appropriate bookkeeping software package is essential to aid concise and effective record-keeping and to enable you to meet your Making Tax Digital and VAT obligations. We can advise you on suitable software to meet your business needs.
Voluntary Cash Basis
You may also wish to consider the voluntary cash basis for calculating taxable income for small businesses, which allows eligible self-employed individuals and partnerships to calculate their profits based on the cash that passes through their business. Businesses are eligible if they have annual receipts of up to £150,000 and they will be able to continue to use the cash basis until receipts reach £300,000. This is something we should discuss with you in detail if you are eligible.
Capital allowances
'Capital allowances' is the term used to describe the deduction we are able to claim on your behalf for capital expenditure, such as business equipment, in lieu of depreciation.
Annual Investment Allowance (AIA)
Most businesses can claim a 100% Annual Investment Allowance (AIA) on a portion of expenditure on most types of plant and machinery (except cars). The AIA applies to businesses of any size and most business structures, but there are provisions to prevent multiple claims.
The AIA increased from £200,000 to £1 million, which applies to expenditure incurred from 1st January 2019 to 31st December 2020. Complex calculations may apply to accounting periods which straddle these dates. It is, therefore, important to me the purchase of plant and machinery carefully, in order to make the most of the increase.
Businesses can allocate their AIA in any way they wish – it is quite acceptable for them to set their allowance against expenditure qualifying for a lower rate of allowances (such as integral features).
Enhanced Capital Allowances (ECAs)
In addition to the AIA, a 100% first year allowance is also available on new energy saving or environmentally friendly equipment. Where companies (only) have losses arising from ECAs, they may choose how much they wish to carry forward and how much they wish to surrender for a cash payment (tax credit is payable at 19%, but subject to limits).
A separate ECA scheme is available for new electric and low carbon dioxide (CO2) emission cars (up to 50g/km from 1st April 2018) and new zero emissions goods vehicles (up to 31st March 2021 (corporates) or 5th April 2021 (others)). They still qualify for the 100% first year allowance, but do not qualify for the payable ECA regime.
Writing Down Allowance (WDA)
Any expenditure not covered by the AIA (or ECAs) enters either the main rate pool or the special rate pool, attracting WDA at the appropriate rate – 18% and 6% respectively for 2019/20 (the special rate pool WDA was 8% in 2018/19). The reduction applies from 1st April 2019 (corporates) and 6th April 2019 (others). Again, complex calculations may apply to accounting periods which straddle these dates.
The special rate pool applies to higher emission cars, long-life assets and integral features of buildings, specifically:
Electrical systems (including lighting systems)
Hot and cold-water systems
Space or water heating systems etc
Lifts and escalators
External solar shading
For most other plant and equipment, including some cars (see below), the main rate applies.
A small pool allowance of up to £1,000 may be claimed by businesses where the unrelieved expenditure in the main pool or the special rate pool is £1,000 or under.
Unpaid bills and unpaid work
As explained in this guide, small businesses may opt into the cash basis and calculate their profits based on the cash passing through the business. However, it is a feature of the tax system that other businesses (including all corporates) must include in their turnover for the year the value of incomplete work, of unpaid bills (debtors) and of work completed but not yet billed, all as at the end of the year.
We will need to discuss with you exactly what needs to be identified and the basis of valuation. Keeping an eye on debtors and unbilled work is very important to your cash flow.
Planning for the year ahead
Tax and financial planning should be undertaken before the end of your business year, rather than left until the end of the tax or financial year.
Some things to consider include:
The impact that accelerating expenditure into the current financial year, or deferring it into the next, might have on your tax position and financial results
Making additional pension contributions or reviewing your pension arrangements
How we can help
The above are just some of the highlights from our full guide, which can be downloaded here. If you would like to know about other steps you could take to ensure you only pay the tax you should be paying and not a penny more, call us on 01482 235363 to arrange a free, no obligation meeting to discuss the available options.
Date published 28 Sep 2019 | Last updated 22 Sep 2020
This article is intended to inform rather than advise and is based on legislation and practice at the time. Taxpayer's circumstances do vary and if you feel that the information provided is beneficial it is important that you contact us before implementation. If you take, or do not take action as a result of reading this article, before receiving our written endorsement, we will accept no responsibility for any financial loss incurred.
Sign up for our newsletter
Receive important tax news suitable for business owners and self-employed professionals.
Choose the right accounting firm for you
Running your own business can be challenging so why not let TaxAssist Accountants manage your tax, accounting, bookkeeping and payroll needs? If you are not receiving the service you deserve from your accountant, then perhaps it's time to make the switch?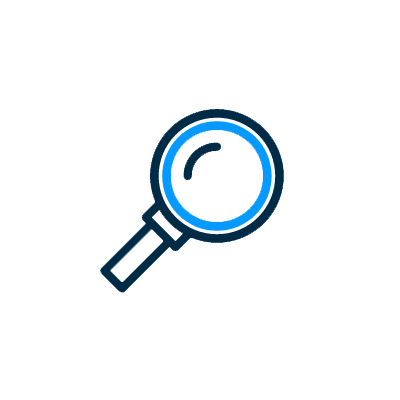 We specialise in supporting independent businesses and work with over 78,217 clients. Each TaxAssist Accountant runs their own business, and are passionate about supporting you.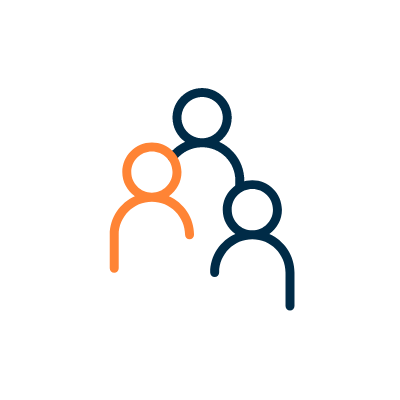 We enjoy talking to business owners and self-employed professionals who are looking to get the most out of their accountant. You can visit us at any of our 406 locations, meet with us online through video call software, or talk to us by telephone.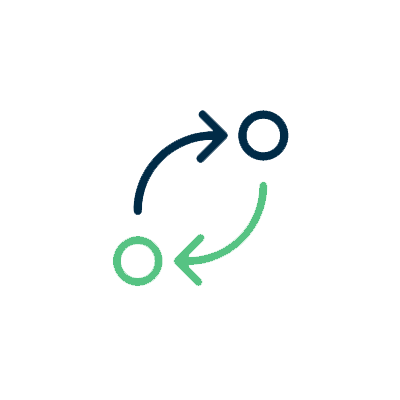 Changing accountants is easier than you might think. There are no tax implications and you can switch at any time in the year and our team will guide you through the process for a smooth transition.
See how TaxAssist Accountants can help you with a free, no obligation consultation