Article
Changing from sole trader to limited company
Find out how to change from being a sole trader to being a limited company, including related costs and information on transferring property ownership.
You might ask yourself whether you need to change from a sole trader to a limited company, are you ready to change to a limited company and if you do change when is the right time, how will it change your business if you do and what are the implications?
Many businesses start out as a sole trader for a variety of reasons:
Simplest and least formal business structure available
Straightforward to set up
You make all the decisions
You own all the assets of the business
Losses can be offset against previous income
Reasons why you could make the change:
Possibility of reducing your tax bill
Credibility
Possibility of involving other people in business decisions
Greater borrowing power
Limited personal liability for company debts
Why change from a sole trader to a limited company?
Changing to a limited company will provide some level of protection for you as an individual by reducing your liability. Doing so will protect your personal assets, possily lower your tax bill as a limited company will pay Corporation Tax rather than Income Tax or you may just want to protect your business name as your brand grows.
Its also worth pointing out that in a company, you only suffer Income Tax (tax that you owe personally) on any money you draw out of the company. This enables better tax planning opportunities and potentially a lower tax liability as a result.
How to become a limited company
If you are unsure if it is the right decision or time to switch from being a self employed sole trader to a limited company speak to us, we have lots of experience in this area and can go through all the pros and cons specific to you and your business.
Extra responsibilities come into play when changing from a sole trader to a limited company, such as submitting annual financial accounts to Companies House and managing the company's resources and finances. These additional responsibilities need to be considered carefully before making the change. To make it as straightforward as possible when becoming a limited company, a checklist will help. It will offer guidance on, choosing a company name, choosing directors and deciding on roles within the company and preparing the necessary documentation. A step by step list can be found on the Government website.
Choose a company name
You might already be using a trading name and would like to change it to your limited company name or you may wish to create a new company name. Finding the right name for your company has the potential to impact on how successful your business could be. Unfortunately, it is not a simple as picking any name and using that, you must follow the rules for picking a company name.
Your name must be unique and not be the same or too similar as another registered company. You can check to see if your name is unique using the Companies House Web Check Service
Avoid hard to spell names
Keep it simple
Select a broad name that can encompass possible future growth
To find out more about the rule regarding choosing your company name, visit the Government's website here.
Choose directors and decide on other roles
An immediate requirement is that you must appoint a director when you change from sole trader to limited company. The company must have at least one director who is legally responsible for running and making decisions for the benefit of the company. All directors must be over the age of 16, they do not have to live in the UK but the company must have a registered office address in the UK.
If you wish, you can appoint a company secretary, but it is not mandatory.
As a director you are legally responsible for the company's records, accounts, and performance even if you appoint a company secretary. By appointing a company secretary, the responsibility of the company compliance can be passed to them – but don't forget the director is still legally responsible for the company.
You must also appoint at least one shareholder or guarantor, again this can be a director and the shareholder(s) will have certain rights in the company. If the director is the only shareholder, then 100% of the company belongs to them.
If your company is limited by guarantee, you must have at least one appointed guarantor, who are company members who control the company. Look at the Government website for further guidance.
Another role you must look at is the people with significant control (PSC) in your company. Anyone who is heavily involved in the direction and management of the company, who has more than 25% of shares or more than 25% of voting rights in the company, is a PSC. This is not an extensive list, look at the full guide here. You must maintain a register of your PSCs which must be submitted to Companies House.
Prepare the necessary documentation
Now we come to what documents you need to prepare for your newly formed Limited Company. On registering your company, these form part of the registration process:
A Memorandum of Association – this is a legal statement signed by all initial shareholders or guarantors. It will provide the structure of the company, such as the directors, PSCs, trading activities.
Articles of Association – this document will detail the rules agreed by the directors, company secretary and shareholders with regards to the running of the company.
These basically have all the rules the company must follow but also list who runs and owns the company and can even be tailored to suit any specific needs. These could become complex, so always seek professional advice from your accountant before setting up your company so we can ensure you have the right documentation in place.
Like any business you will need to keep records, there are two types: company and accounting records.
Company records – details about the company
Accounting records – details of all the company's financial transactions, you must maintain accurate records to submit your annual accounts and Company tax Return.
You must keep your accounting records for six years from the end of the last company financial year they relate to.
Preparing company accounts and a Corporation Tax return are very complex compared to sole traders. There are specific rules you must follow, and they must be submitted in a set format. Therefore, most people prefer an accountant to put these together for them. We specialise in Limited companies so can prepare these for you to ensure you are not only compliant but to ensure you get all the reliefs available to you.
Register your company with Companies House
One of the final steps is to register your company with Companies House, this will confirm the company legally exists and a Certificate of Incorporation will be generated. There is a small charge of £12 and you will need to provide at least three pieces of personal information about yourself and any shareholder or guarantor. You will also need to know what your standard industrial classification (SIC) of economic activities is which can be easily found on the Government website here.
As you can see, there are a lot of steps to consider when setting up a limited company, so here at TaxAssist Accountants we can do all of this for you. This will ensure its all set up correctly and, more importantly, it is set up how you want it.
How long does it take to set up a limited company?
Provided you have all the required information to hand, the process is very quick. Setting up a limited company online should take 24 hours but slightly longer if you go for the postal option, which takes eight to 10 days.
Is it a legal requirement for a limited company to have a bank account?
It is not a legal requirement to open a business account for your limited company but it is strongly advised that you do as the money belongs to the company and not you so you must keep it separate. Keeping it separate from your personal finances provides a professional image and you will find that clients prefer making payments to a business account. Keeping your business' finances separate from your personal ones will make reporting to the HMRC much easier. As your business expands, you might in the future wish to apply for a business loan or business credit card – having a business account is a necessity for this.
Do your research on business accounts, as there are many out there providing different features, such as free business banking, overdraft facilities. It is relatively easy to open the account, providing you have the required information at hand:
Personal ID and proof of the address of the directors
Memorandum and Articles of Association
Certificate of Incorporation
After you have made an appointment at your chosen bank, it may take around three weeks for the account to be up and running.
How much does it cost to set up a limited company?
Setting up a very simple limited company would cost you around £200-£300 plus VAT. However, if a more complex set up is required it would cost more.
Using an accountant will ensure your company:
is set up correctly;
has the correct memorandum and articles produced;
is registered for Corporation Tax;
is set up how you want it.
Your accountant will explain in detail what being a limited company means so that you understand your obligations and what other factors you will now need to consider.
Transferring property ownership to a limited company
Transferring property ownership is a very complex area due to the many considerations to be made that depend on your individual circumstances and to whether this is the right course of action for you. Therefore you should seek the help of an accountant to do this for you.
How TaxAssist Accountants can help
To help you decide whether to make the switch from the sole trader to limited company and support you through the transistion, we offer a free, no obligation consultation and would be happy to discuss the next steps. To book your initial meeting call 0800 0523 555 or use our simple online enquiry form.
Date published 12 Aug 2020 | Last updated 9 Jun 2021
This article is intended to inform rather than advise and is based on legislation and practice at the time. Taxpayer's circumstances do vary and if you feel that the information provided is beneficial it is important that you contact us before implementation. If you take, or do not take action as a result of reading this article, before receiving our written endorsement, we will accept no responsibility for any financial loss incurred.
Sign up for our newsletter
Receive important tax news suitable for business owners and self-employed professionals.
Choose the right accounting firm for you
Running your own business can be challenging so why not let TaxAssist Accountants manage your tax, accounting, bookkeeping and payroll needs? If you are not receiving the service you deserve from your accountant, then perhaps it's time to make the switch?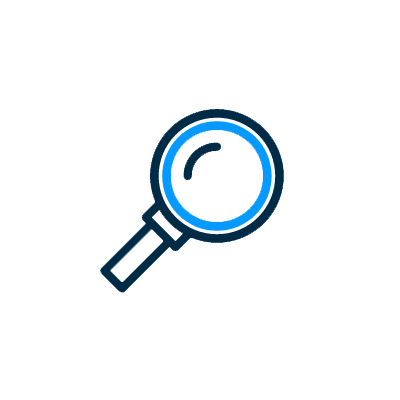 We specialise in supporting independent businesses and work with over 78,217 clients. Each TaxAssist Accountant runs their own business, and are passionate about supporting you.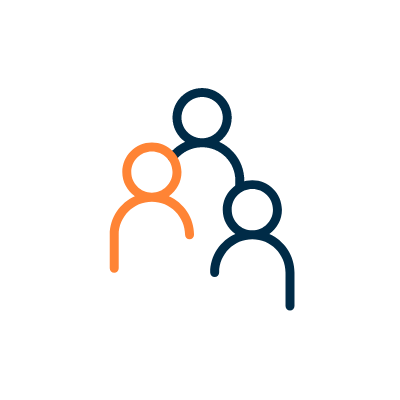 We enjoy talking to business owners and self-employed professionals who are looking to get the most out of their accountant. You can visit us at any of our 406 locations, meet with us online through video call software, or talk to us by telephone.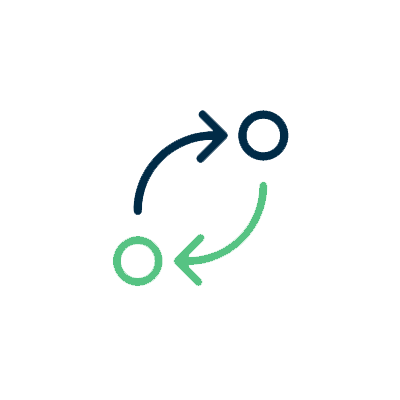 Changing accountants is easier than you might think. There are no tax implications and you can switch at any time in the year and our team will guide you through the process for a smooth transition.
See how TaxAssist Accountants can help you with a free, no obligation consultation